I love to spend time with the kids in the kitchen. It is fascinating to see their faces light up when they make a dish or help cook. This recipe was Andrew's first cake. (made by himself).  It is a basic chocolate cake very common in Brazil. I remember making this cake with my mom…
Nega Maluca (Chocolate Cake)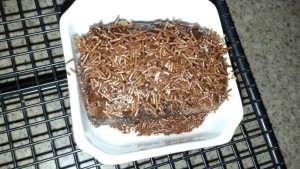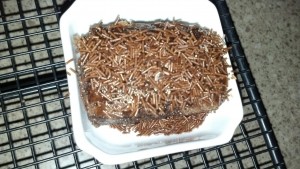 For the Cake:
3 c flour
2 c sugar
4 eggs
1 c oil
1 c chocolate nesquick
1 c warm water
1 T baking powder
For the Syrup:
1 c chocolate nesquick
1 c sugar
2 T butter
1 c milk
Instructions:
For the cake:
Mix all of the cake ingredients but the baking powder together in a large bowl. Mix very well.  Then add baking powder to mix.
After it comes together, transfer to a prepared cake pan. (great video with baking tips and such)  Bake at 350 until done.  To test I usually insert a toothpick in the middle of the cake. It will be done when tooth pick comes out clean.
For the Syrup:
In a sauce pan add nesquick, sugar, butter and milk. Let it come to a boil. Set aside.
Pour the syrup while cake still warm.  I usually poke the cake all over, then pour the syrup until it looks nice and moist.  I also like to sprinkle chocolate jimmies on top.  YUM