Posted by Alessandra | Under
Brazilian Recipes
Friday Aug 24, 2012
Brazilian potato salad is usually a side dish you will find in many variations at parties and BBQs. This one I make is simple and easy. It can be a basic recipe where you can then add other toppings accordingly with your family's taste.  My husband likes it this way, so it is usually what I do.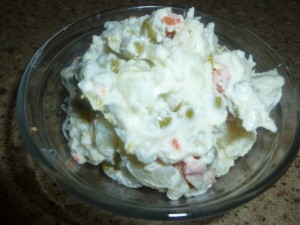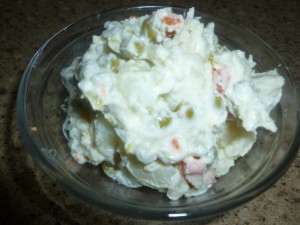 6-8 medium potatoes
1 large carrot or 2 medium carrots
salt and pepper to taste
1 can peas (drained)
green onions (to taste)
3-4 T mayo
Boil potatoes and carrots until soft. Dice them. In a large bowl, mix potatoes, carrots, salt, pepper, peas, green onions and mayo.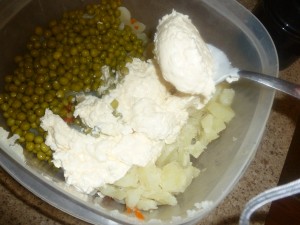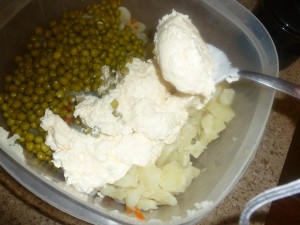 Other things you can add to this basic recipe:
Diced boiled eggs
Bacon
Tomatoes
Diced onions
Shredded chicken
Ham and Cheese (diced)
Green Peppers
Corn
Diced apples
Palmito (hearts of Palms)
Raisins
Olives
Enjoy!