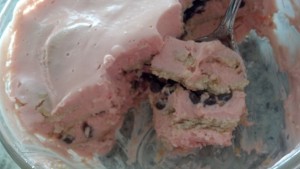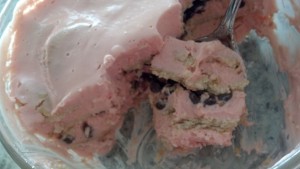 You may have noticed that I started a little business bringing Brazilian items to Utah. We are still in the baby steps of starting it, but I thought I would share some of the items we have available. I made this dessert for a dinner party we had and everyone enjoyed it. I love having some of the Brazilian ingredients available and now you can have it as well. Enjoy!
Pave Sensação:
1 pkg of biscoito maisena (can be substituted for  graham crackers or animal crackers)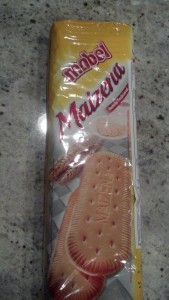 1 can leite condensado cremoso (creamed sweetened condensed milk- not found in the stores yet, but Brazilian Pantry sells it 😉 and it is delicious. It is not the normal sweetened condensed milk. It is much thicker and creamier) Worth to try it!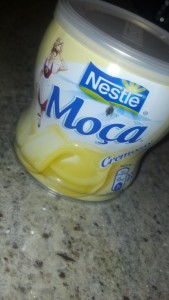 1 can table cream (also called creme de leite -found at the grocery stores)
1/8 c milk
2 t strawberry flavor (ice cream flavoring)
chocolate chips (I used mini dark chocolate chips, but a milk chocolate chip would also be good)
In a blender, mix milk, creamed sweetened condensed milk, table cream and flavoring for about 5 minutes.
In a trifle dish layer the crackers, then the strawberry mousse, crackers, mousse, chocolate chips, crackers, mousse, crackers and last layer mousse.
Refrigerate for about 4 hours 😉