A healthy version of Spaghetti and very delicious!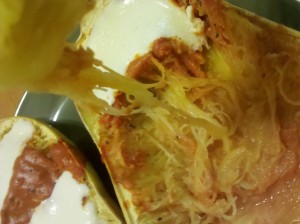 Slice the squash in half, drizzle a little olive oil, salt and pepper. Bake at 350 for about 1 hour or until you can fluff it with the fork and it comes out looking like Spaghetti.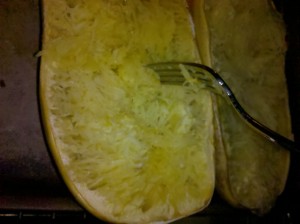 Top with your favorite sauce. I used red sauce.  You can serve it on the squash itself. It is kind of cute that way!  I added some fresh mozzarella slices on top.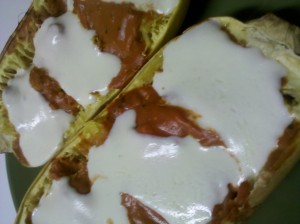 YUM!