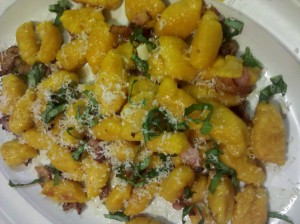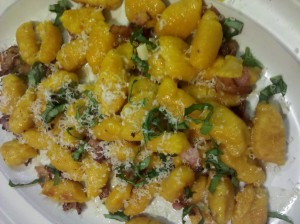 2 cups cooked pumpkin (I baked the pumpkin, then scrapped the meaty part out)
1/2-1 c flour
1 egg
1 T butter
salt and pepper
Mix ingredients adding flour little by little until desired consistency.  You want the dough to be soft but able to holds its shape.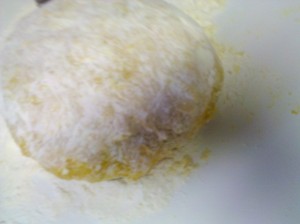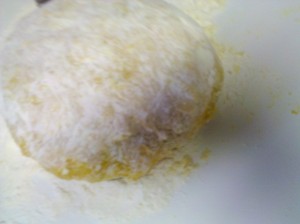 Divide the dough into 4 and roll it into long snake like strand. Cut into small rectangles.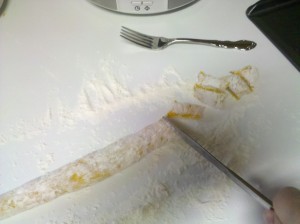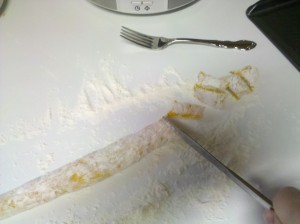 Using a fork or a Gnocchi maker, indent the gnocchi.  Press gently while rolling it off the fork.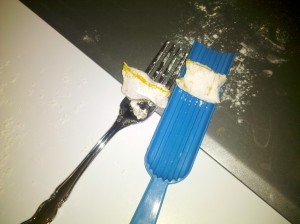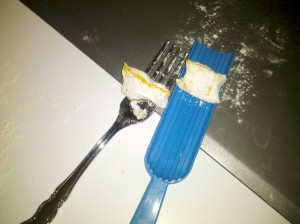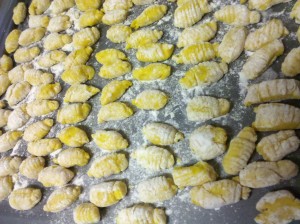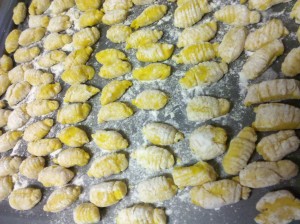 You may freeze them on a cookie sheet then transfer to a Ziploc bag.  When ready, fresh or frozen, boil water with a little salt and drizzle of olive oil. Drop gnocchi into boiling water. (not all at the same time. I usually do about 6-10 at a time) Wait until they surface. About 4 minutes.  Drain the gnocchi and once finished serve with your favorite sauce.  For the picture below I use about 2 T of butter in a frying pan, and as the gnocchi were coming out of the boiling water I would drop them in to the frying pan.  Then I served it with shredded cheese, crispy bacon and fresh basil. Simple and delicious!