We are always getting coupons for $1 off 1 Danonino yogurt!  My son is almost addicted to them. He first tried them on our last trip to Brazil and I was worried that when we got home he would be sad because I didn't know we had Danonino here.  You can imagine my excitement to find them.  They even have more flavors than the ones I was used to in Brazil. YUM!   I was even more excited to see that I have been getting coupons for them on a regular basis!  It is amazing how you don't notice certain things until you need them… but I love using those coupons. A nice little snack for the kids!
Here is an idea I like to do:
Make a small cut (with a knife) on the top . Use a lolipop stick or a popsicle stick and insert into the cut you made.  Make sure they stand straight.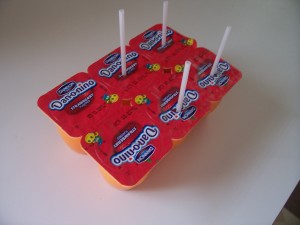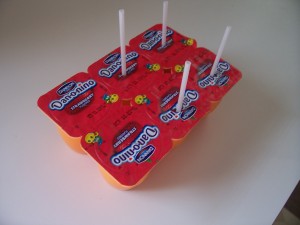 Now all you have to do is let it freeze! 
It will be a nice treat for the summer time! My son LOVES IT!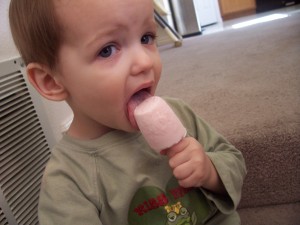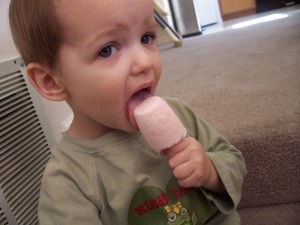 Make sure you check out the badge on the right hand side of this page for coupons. There is a $1/1 coupon for danonino there 😀