Posted by Alessandra | Under
Desserts
Tuesday Mar 16, 2010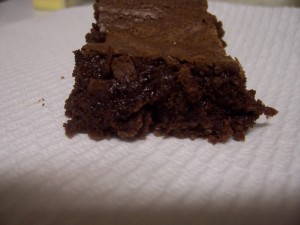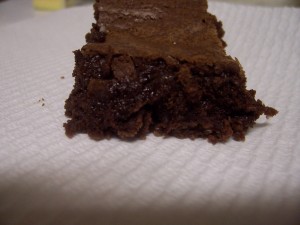 3/4 cup melted butter
1 1/4 cups sugar
2 eggs
1 1/2 teaspoons pure vanilla extract
1 T whipping cream
1 cup  Flour
1/3 cup Cocoa Powder
1/4 teaspoon salt
8 chocolate Truffles (cut into pieces) I used 8 milk chocolate lindt truffles and 2 white chocolate on top of the brownies.
Spray a 9 inch square pan with oil and set aside. Preheat oven to 350.
In the mixer, cream together the butter and sugar until smooth. Add the eggs one at a time, beating for well after each egg.   Add the vanilla and cream.
Add flour, cocoa, and salt Mix it well. Stir in the cut truffles.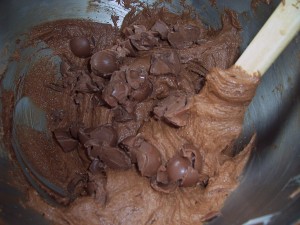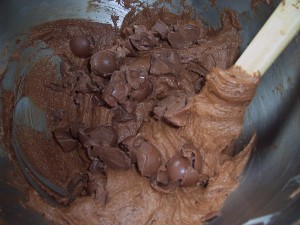 Put batter into the pan and spread. Top with chocolate if you want. I make half with more truffle on top and the other half without.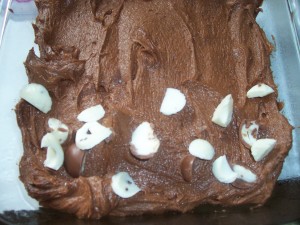 Bake 30-35 minutes.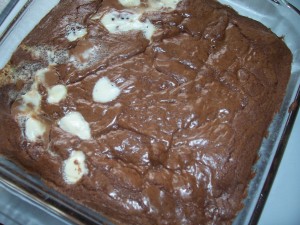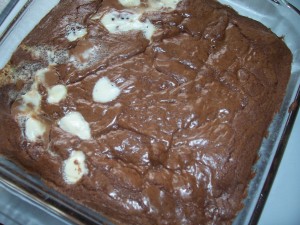 It will be gooey and delicious!  VERY good with ice cream!!!