Posted by Alessandra | Under
Brazilian Recipes
,
Main Dish
Friday Mar 19, 2010
1 medium size Cabbage (take out the hard part in the middle)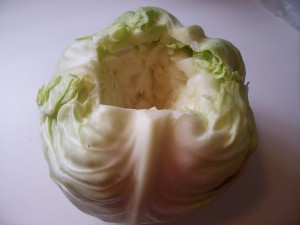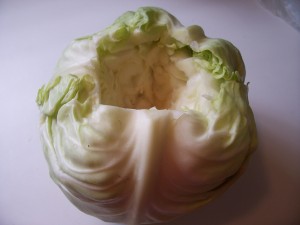 In a big sauce pan, boil some water and then put the whole cabbage inside. This will help the cabbage to start opening. As it starts to cook, take the leaves off.  You can do this in one of two ways:
1. Take leaves off inside the pan as the cabbage starts to cook. It might get hot 😉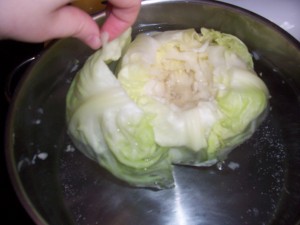 2. Take whole cabbage out of the pan (using a fork) then with your fingers pull the leaves that are cooked. Keep putting cabbage in the hot water until all the leaves are out.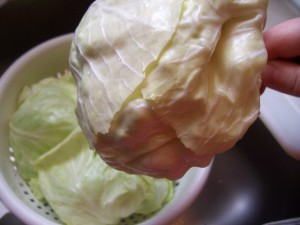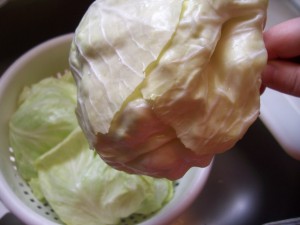 You want the leaves to be nice and pliable.
In a mixing bowl, mix the following: (tip, it is easier to mix if you use your hands)
1 lb ground beef or ground lamb (for this one I used lamb)
1 c rice (not cooked)
1/2 onion (cut)
2 t garlic (chopped)
Salt
Pepper
1 can tomato (cut into small squares) or you can use 2-3 fresh tomatoes
Green onions
1 T chicken bouillon
1 T olive oil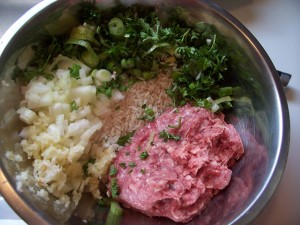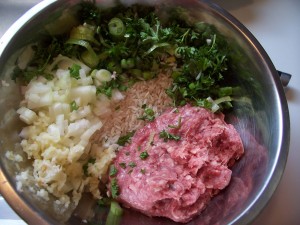 Now you will get one of the cabbage leaf and put some of the rice mixture in the middle (if the leaf has a little bit of the steam left, make sure you cut that off)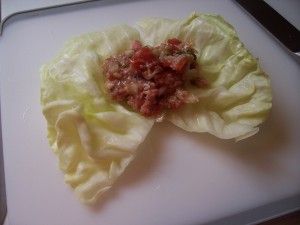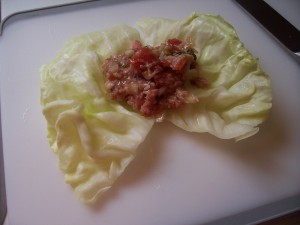 Then roll it tight.(just like a taco)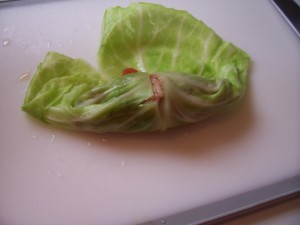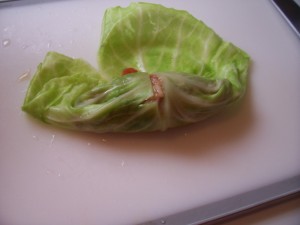 Make sure you tuck in the corners. Do this until all the leaves are used.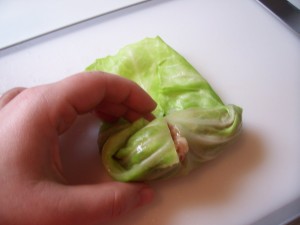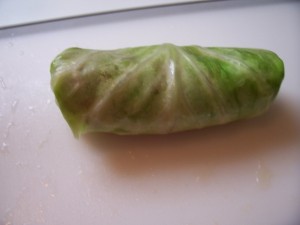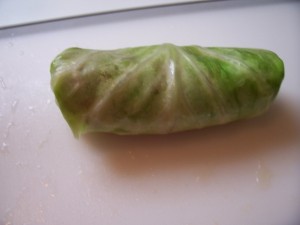 In a large sauce pan, sautee 1/4 c onions ,1 T garlic in 1 T of oil.  Arrange the cabbage rolls very closely together.  Open side down.  Cover with water and add another tablespoon of chicken bouillon. Since I used a can of tomatoes I also added the tomato liquid inside the can.   I used a small plate on top of the rolls. This will prevent them from unrolling.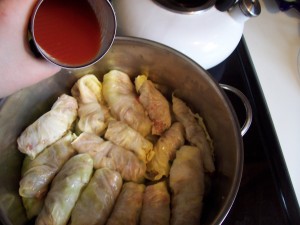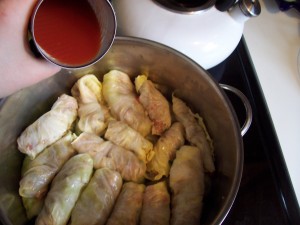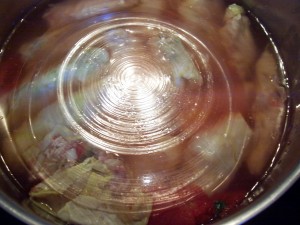 If you have any rice mix left over, make small balls and add on top. Same if you have cabbage, just add leaves on top. (you can see some of that in the bottom of the above picture.)Put a lid on, and let it cook until there is no more water. About 30 minutes or so.