Posted by Alessandra | Under
Beef
,
Brazilian Recipes
,
Main Dish
,
Vegetables
Wednesday May 26, 2010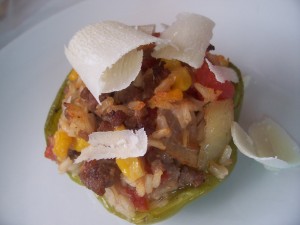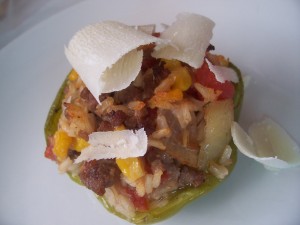 1 lb Ground Beef
1 T Olive Oil
1/2 Onion diced
2 clothes Garlic (minced)
Salt and Pepper
1 cup cooked Rice (I used brown rice)
1/2 cup cooked Corn
1/4 c Shredded Parmesan Cheese (optional)
1 can diced Tomatoes
2 T Green Onions (cut)
Parmesan Cheese Shavings
4-6 Green Pepper (depends on the size)
Cut Peppers length wise, remove the seeds found on the inside. Wash it very well.  Set them inside of a baking dish.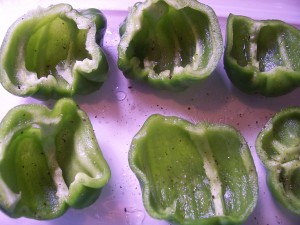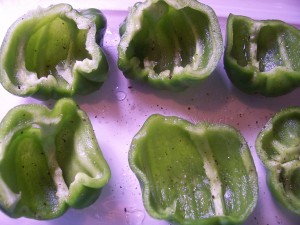 Season the peppers with a little salt and pepper. I like to open the tomato can and pour the juices on the bottom of the baking dish.  Set aside.
Brown ground beef with onions, garlic and oil. Add salt and pepper to taste.
In a mixing bowl, rice, beef, corn, shredded Parmesan,tomatoes and green onions.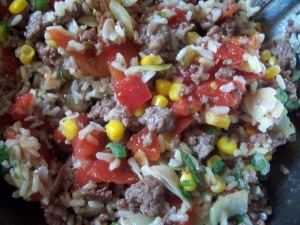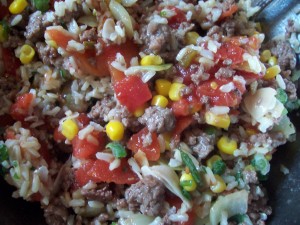 Fill each pepper with this mixture. Bake at 350 for about 30-40 minutes. Or until peppers looks cooked.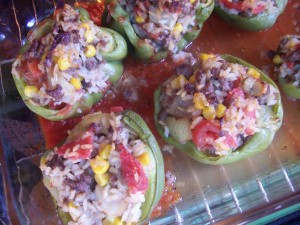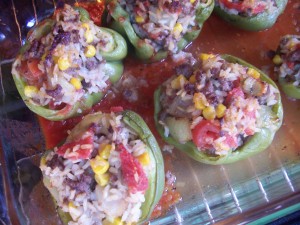 Top with Parmesan Shavings and enjoy!