Posted by Alessandra | Under
Breads
Sunday Sep 24, 2017
Here is a quick tip to use that older looking bread you have in the house. Cut the bread into small squares and toast it at 350 until crunchy (croutons texture)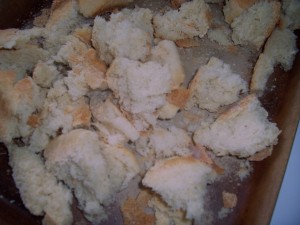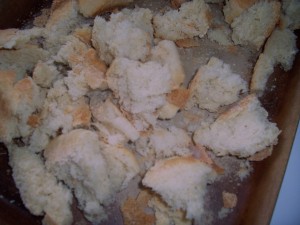 Pour it in a food processor and ta-da, bread crumbs! No waste! I like to do this and freeze into bags for later use. A couple more tips:
. Use whole wheat bread
. Season it with garlic, parsley and a touch of lemon zest
. Season it with Basil and garlic for an Italian twist
. Season it with red pepper flakes or powder for a spicy crumb.
There are many variations and possibilities for all your crumbling needs 🙂