Posted by Alessandra | Under
Beef
,
Brazilian Recipes
Wednesday Feb 18, 2015
2 cloves Garlic
1/2 Onion (diced)
2 T Olive Oil or butter
2 lbs (or more if prefer)of Beef Tenderloin (you may use other type of meat)- cut into chunks
Salt and pepper to taste
2 (8 ounce) cans of Tomato Sauce
1/2 measure of tomato sauce can of Water
1 can Sliced Mushroom (optional)
2 T Worcestershire sauce
1 T ketchup
1 t mustard
Green Onion and parsley (to taste)
1 can Table Cream
In a sauce pan, add oil, onion and garlic.  Saute until onion is translucent.  Add beef chunks, salt and pepper.  Let it cook.  Then add tomato sauce, water, mushrooms,  Worcestershire sauce, ketchup and mustard .  Simmer for 20-30 minutes.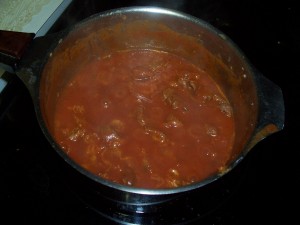 Add and green onions and parsley.  Taste and adjust seasonings if necessary.
Turn off the heat and add the table cream.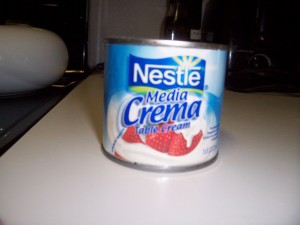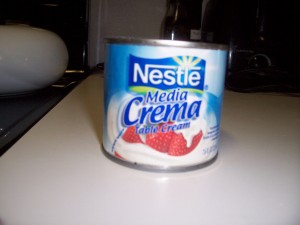 Mix well and it is done!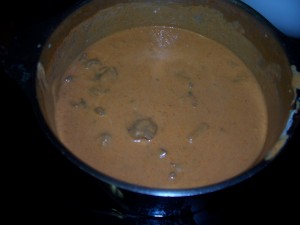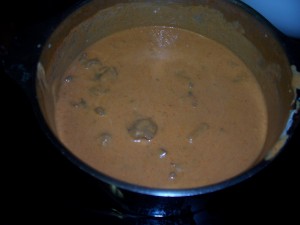 In Brazil we serve Beef Stroganoff  with rice and batata palha. (thin potato chips).  If I don't have any batata palha take some Ruffles Chips and smash it a little. Sprinkle on top 😀
Enjoy!
I have also found this at my local Smiths Grocery Store!!! These are a little thicker than the ones in Brasil.