Posted by Alessandra | Under
Brazilian Recipes
Friday Dec 14, 2012
Salpicão, the brasilian "chicken salad". This is another recipe where you will find many variations.  Basically you can substitute or add ingredients accordingly to your family's taste.  Here is the basic recipe: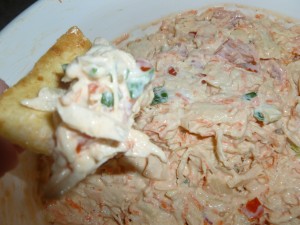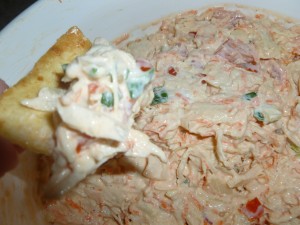 2 chicken breasts (boil and shredded) I usually boil them in water with a generous amount of chicken boilon (you can use this water latter to make risotto, or coxinhas)
1 medium carrot (shredded)
1 small onion (diced)
Hearts of palm (to taste- also diced or sliced)
2 small tomatoes (diced)
Green onions (to taste)
Parsley (to taste)
Salt and Pepper
1 cup of requeijao
1 or 2 T of mayo
Salt and Pepper
(this is a picture of a requeijão package, for those who don't know it.)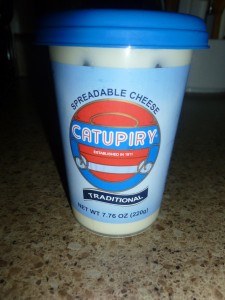 Boil chicken (water with boilon) or chicken broth.  Shred it really fine and adjust seasonings.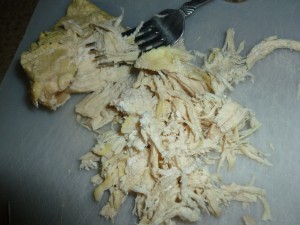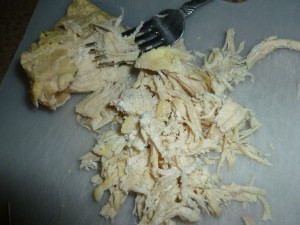 Add all the other ingredients. Taste for seasoning. Mix well.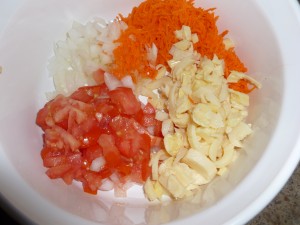 You may need to add more mayo. It will depend on the wetness of the ingredients. Add a little at a time, that way you will know if it needs more.
Serve with crackers, chips or also good in sandwiches.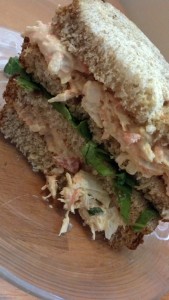 (this one was made with 1 slice of whole wheat bread,cut into 4, then you layer bread, salpicao, bread, lettuce, bread, salpicão and bread)
Another thing I like to do is to bake some wonton wrappers into a small cupcake pan. It will create little wonton cups. Then fill them with this mixture and serve at parties. It is delicious.
Other ingredients you may add to your salpicão:
can of corn
olives
diced apples
raisins
diced ham
diced cheese