Posted by Alessandra | Under
The Dairing Kitchen
Friday Jul 27, 2012
Our July 2012 Daring Bakers' Host was Dana McFarland and she challenged us to make homemade crackers!  Dana showed us some techniques for making crackers and encouraged to use our creativity to make each cracker our own by using ingredients we love.
Pepper Jack and Oregano Crackers
Servings: Approximately 80 crackers
Ingredients
1⅔ cups all-purpose flour
2¼ cups grated pepper jack cheese, firmly packed
2 teaspoons dried oregano
½ teaspoon  salt
½ teaspoon black pepper
½ cup  vegetable oil
½ cup  water
Spice topping
¼ teaspoon cayenne
1 teaspoon  kosher salt
1 teaspoon  sugar
Directions:
1. Combine the spice topping and set aside.
2. Grate the cheese and put in the bowl of a food processor with flour, oregano, salt and pepper and pulse to combine. This can also be done by hand.
3. Add the oil and pulse until the consistency of wet sand is reached.
4. Add enough water for the dough to come together.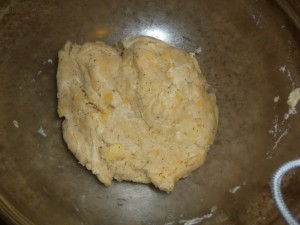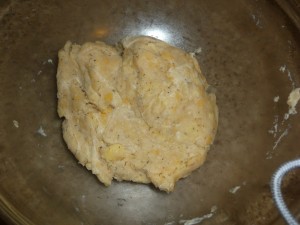 5. Form the dough into two disks, wrap with cling film and refrigerate for several hours or overnight.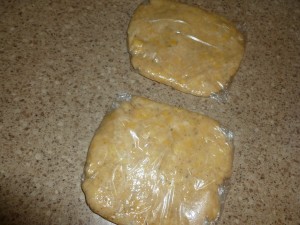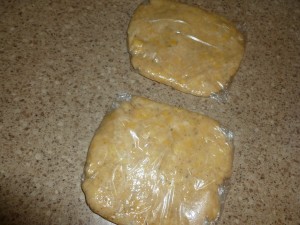 6. Heat the oven to moderate  325°F.
7.Working with a quarter of the dough at a time, either use a rolling pin or roll out in your pasta rollers to 1/8 of an inch (3 mm) thick. If you use pasta rollers, ensure the dough is well floured so as not to stick.
8. Cut the strips into cracker shapes or cut out using a cookie cutter.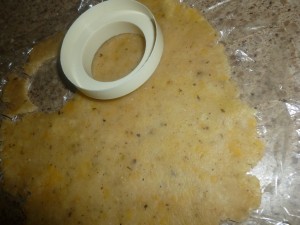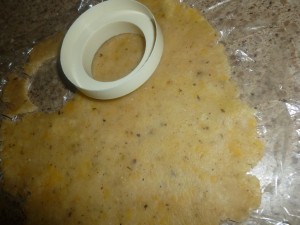 9. Transfer to a parchment lined cookies sheet and sprinkle with the spice mixture.
10. Bake for 20-25 minutes until medium golden brown.
11. Store in an airtight container and eat within three days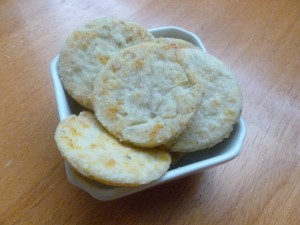 Cheddar, Rosemary and Walnut Icebox Crackers
Servings: Approximately 48 crackers
Ingredients
½ cup butter, well softened
2¼ cups grated aged cheddar cheese (the better the cheese, the better the cracker), firmly packed
1 cup plus 3 tablespoons all-purpose (plain) flour
1 teaspoon salt
1/2 cup finely chopped walnuts
1 tablespoon finely chopped rosemary
Changes: If you are making Romeo and Julieta: I used 1 cup of hard ricotta shredded and 1 1/4 c cheddar cheese.  Instead of resemary I used 2T sugar.
Directions:
1. Combine butter, rosemary and cheese in a stand mixer and beat well (can also be done by hand)
2. Add the flour, salt and nuts and stir to combine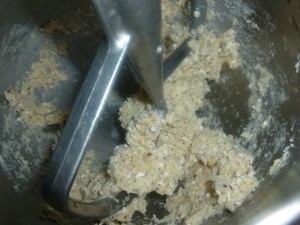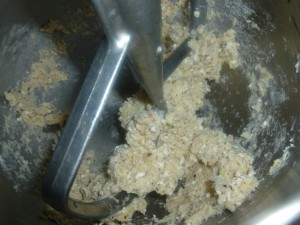 3. Form the dough into two tight logs and wrap with cling film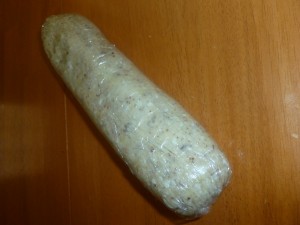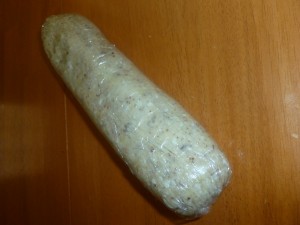 4. Chill for at least an hour and up to several days. The log can be frozen at this point for several months.
5. Heat the oven to moderate  325°F.
6. Slice a log into 5mm (1/5 inch) coins and place on a parchment lined baking sheet
7. Bake about 10 minutes until golden brown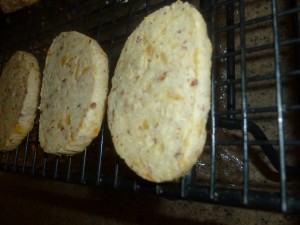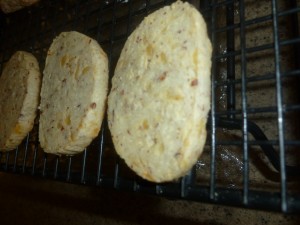 8. Store in an airtight container and eat within three days
9. Try this recipe with different cheeses, nuts (or no nuts), and spices. Get creative!
The end product is something that should be crispy so, if after your crackers have cooled they remain a little soft, simply pop them back in the oven until crispy.  The leaner the dough (less fat and cheese) I find are the most successful baked twice. More rich doughs tend to be perfect when browned and less likely to need additional baking. You really are just drying out the dough rather than cooking the ingredients so keep any eye on them and adjust cooking times to suit your oven.
For the Romeo and Julieta Crackers: Roll out the dough (thin) cut into squares and add a piece of goiabada in the middle of the dough.  Pinch the ends and bake. When done I sprinkled a mixture of cinamon sugar on top.