Posted by Alessandra | Under
Breads
Monday Mar 26, 2012
I had a need to bake today. So I decided to bake some bread for dinner. This recipe is very easy and really good for burger buns, hot dog buns or hoagie rolls.  Hope you enjoy it.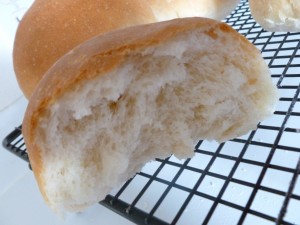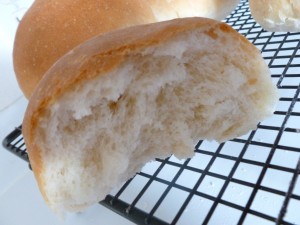 1 cup milk
1/2 cup water
4 T butter
4 1/2 cups all-purpose flour (plus a little more to dust the surface)
1 T instant dry yeast
2 T white sugar
1 1/2 t salt
1 egg
In a sauce pan, warm up the milk, water and butter.  Don't let it get too hot, just warm to the touch. Set aside
In a mixing bowl, add 2 1/2 c flour, yeast, sugar and salt. Add the milk mixture and the egg. Mix it adding in the rest of the flour little by little (I usually add 1/4 c at the time while mixing it).  Turn this onto a floured surface and kneed it until it forms a ball.  This dough will be a little wet, just keep kneading it but don't add too much more flour to it.
Set it back in the bowl and let it rise for about 30-35 minutes (or until it doubles the size)
Punch it to let out the gas and divide into 12 balls.  Roll the balls for hamburger buns. Pinch the back and flatten them just a little bit.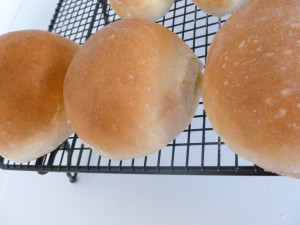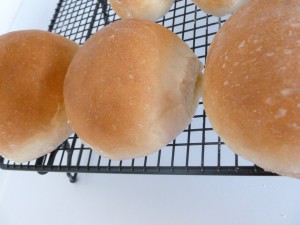 For hot dog shape each ball into a rectangle (6×4 inches or so). Roll them up tightly, and pinch edges and ends to seal.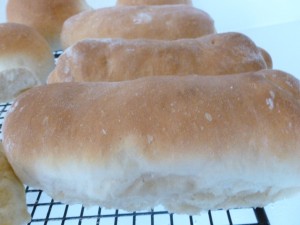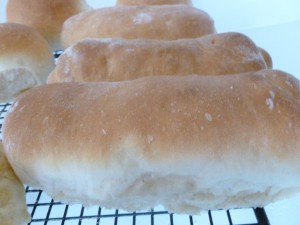 Set them into a greased pan and let them rise for another 30-40 minutes.  Bake at 400 for about 20 -25 minutes.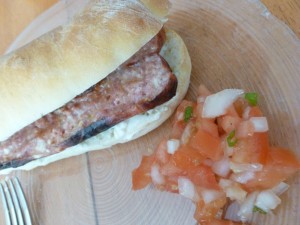 Yummy with brasilian sausage and tomato salad!