Posted by Alessandra | Under
Brazilian Recipes
Tuesday Mar 6, 2012
This is a Brasilian classic dish. You will always see a version of this pie during parties or get togethers.  It is simple and easy to make. I also like it because you can pretty much use wherever you want as a filling. For this one I used ham and cheese.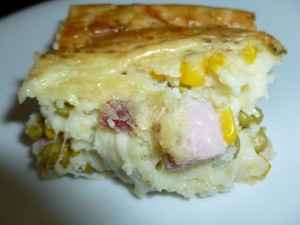 For the dough:
2 eggs
1/2 c oil
2 c milk
1 c flour
3 T corn starch
1/2 t salt
1/2 T baking powder
1 c parmesan cheese
Blend it all together.  Mix it with fillings and pour into a oiled 9×13 casserole dish. Bake until done, about 45 minutes.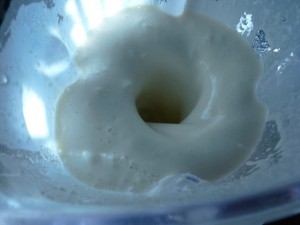 For the filling I used:
1 lb cubed ham
1 lb cubed cheese
1 can peas
1 can corn
oregano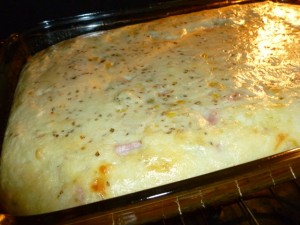 You can pretty much add anything you want to fill this pie. You can make a vegetable only with shredded carrots, onions, tomatoes, green onions. Another one that is very common is one with shredded chicken and cheese, or sardines and peas.  Those are combinations you will find in these "blender" pies in brasil.