Posted by Alessandra | Under
Desserts
Saturday Feb 11, 2012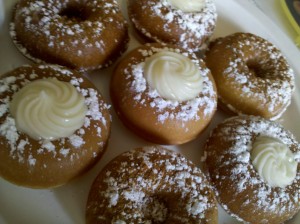 I got this cool donut maker machine for Christmas from a friend of mine. My son and I had some fun today trying it out. It is super easy to use and the recipe that came with the donut machine was really yummy. This treat would be great for a kids birthday party, or just a get together. You can be creative with the toppings, let the kids help out and just have fun!
Sour Cream Donuts (from the baby cake donut maker machine)
1⅓ cups all-purpose flour
⅓ cup sugar
1 tablespoon baking powder
½ teaspoon salt
½ cup milk
¼ cup vegetable oil
¼ cup sour cream
1 egg
1 teaspoon vanilla
Combine dry ingredients in a mixing bowl.
In separate bowl whisk together remaining ingredients, except glaze or topping.  Pour liquid ingredients into dry ingredients. Using a mixer on medium speed, blend until smooth.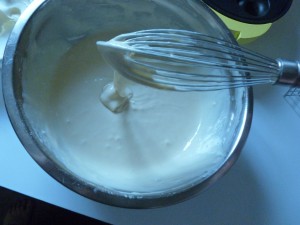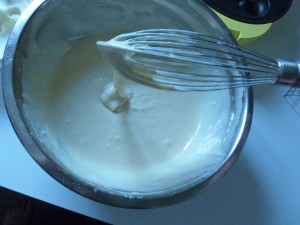 Fill each cooking reservoir with about 2 tablespoons of batter.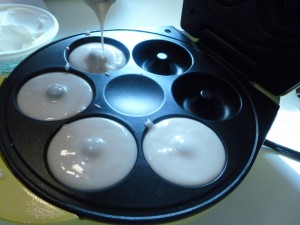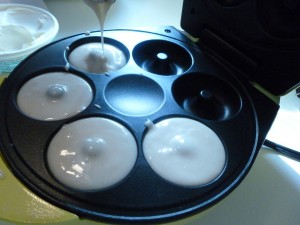 Bake about 4 to 5 minutes or until a toothpick inserted into donut comes out clean.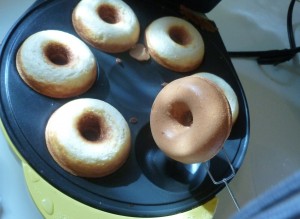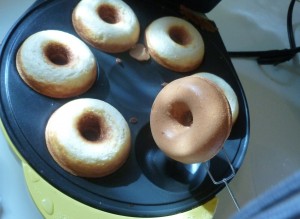 Glaze or coat with powdered sugar or cinnamon-sugar, as desired.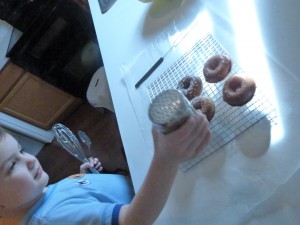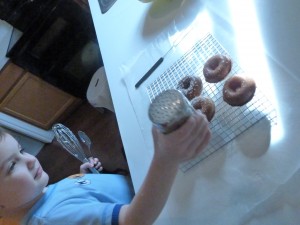 For the toppings I used a mixture of:
cinammon and powder sugar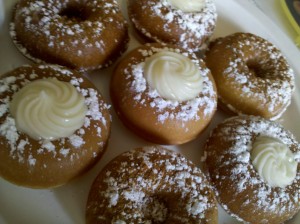 sugar glaze made with water and powder sugar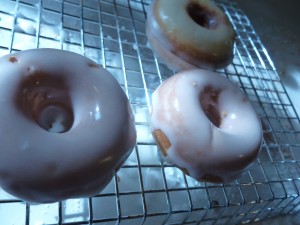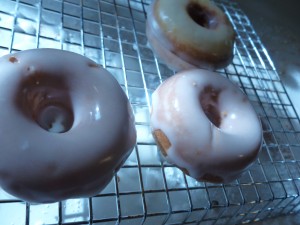 and the last one a mascarpone cheese frosting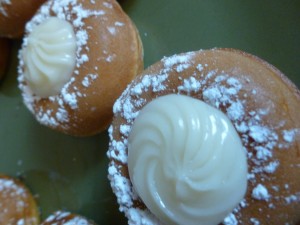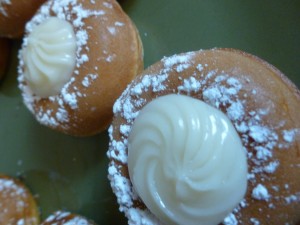 I can't wait to try the chocolate donuts. This is a great machine I would recommend it!!!

If you like the donut baby cake maker you may also enjoy these ones!  Some of them are on sale at amazon!!! Sweet 😀