Posted by Alessandra | Under
Brazilian Recipes
,
Rice
,
Side Dish
Thursday Jan 19, 2012
This rice takes me back to my childhood.  To this day, it is one of the dishes my mom makes for me when we go visit.  I love the aroma of the needles when they are toasting and the combinations with the rice is really good.  Hope you like it.
1/2 cup of angel hair pasta (you want to break it into pieces)
1 c long grain white rice (you can substitute with other types of rice)
2 T minced onion
1 clove garlic, minced
2 T vegetable oil (I also like to use olive oil)
1 1/2 t salt 4 cups water (about)
Crunch the angel hair pasta. This it something the kids love to help with!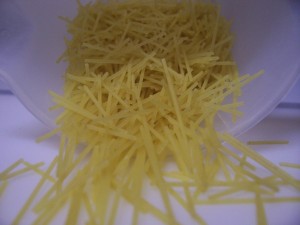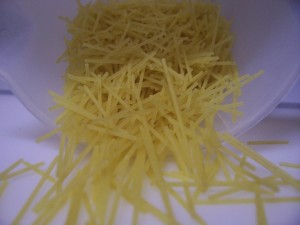 In a sauce pan, sautee the onions and garlic with the oil. Add the pasta and let it cook a bit. You can tell when it's done when it is a toasty, dark brown color.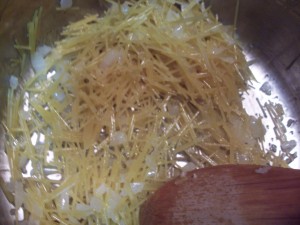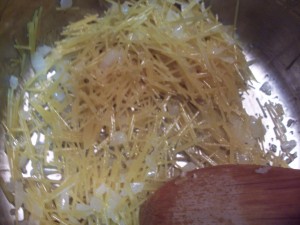 Add the rice and salt.  Then pour water over rice mixture so the water level is 2 fingers higher than the rice (*do not stir the rice after adding the water)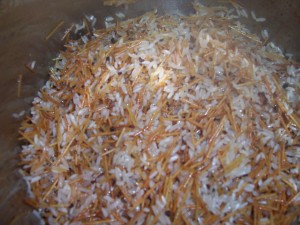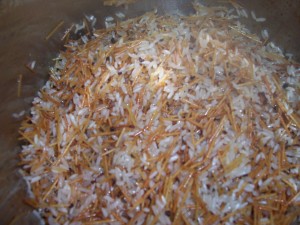 Cook until rice is soft. About 20-25 minutes.  I like to serve it with chopped green onions on top. YUM