Posted by Alessandra | Under
The Dairing Kitchen
Sunday Feb 27, 2011
The February 2011 Daring Bakers' challenge was hosted by Mallory from A Sofa in the Kitchen. She chose to challenge everyone to make Panna Cotta from a Giada De Laurentiis recipe and Nestle Florentine Cookies.
I decided to make the chocolate Panna Cotta. My husband loves Dove dark chocolate and I always try to incorporate dove chocolate into my recipes for him!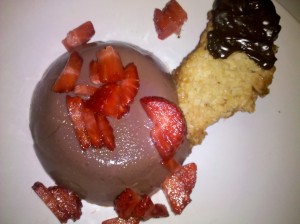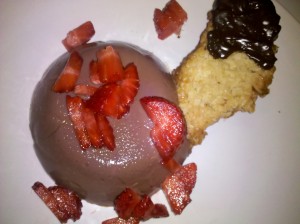 Chocolate Panna Cotta
Recipe adapted from Bon Appetit
Ingredients:
1 cup  whole milk
1 tablespoon  unflavored powdered gelatin
2 cups  whipping cream
½ cup sugar
¾ cup bittersweet or semisweet chocolate
½ teaspoon vanilla extract
Directions:
Pour milk into a small bowl, sprinkle gelatin over the top, set aside for 2-5 minutes.
Place a medium saucepan over medium heat, stir in cream, sugar and vanilla. Bring to a low boil.
Add chocolate and whisk until melted. Whisk the milk/gelatin mixture into chocolate cream mixture. Whisk until gelatin has dissolved.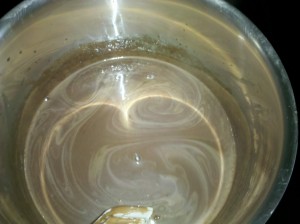 Transfer to ramekins, or nice glasses for serving.
Cover and chill at least 8 hours, or overnight.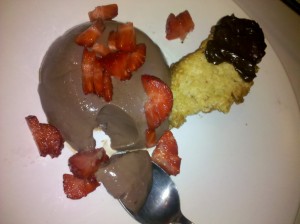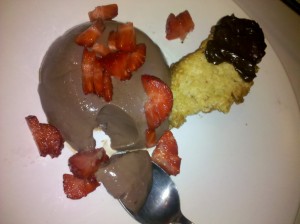 Nestle Florentine Cookies
Recipe from the cookbook "Nestle Classic Recipes", and their website.
Ingredients:
2/3 cup  unsalted butter
2 cups  quick oats
1 cup  granulated sugar
2/3 cup  plain (all purpose) flour
1/4 cup dark corn syrup
1/4 cup  whole milk
1 tsp  vanilla extract
pinch of salt
1½ cups dark or milk chocolate
Directions:
Preheat oven to moderately hot 375°F. Prepare your baking sheet with silpat or parchment paper. I used my stoneware from Pampered Chef this way I didn't need a silpat or parchment paper.
Melt butter in a medium saucepan, then remove from the heat.  Add the oats, sugar, flour, corn syrup, milk, vanilla and salt.  Mix well.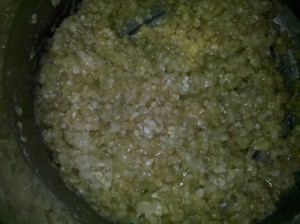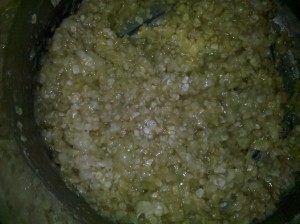 Drop a tablespoon full onto your prepared baking sheet.  Flatten slightly with the back of the spoon.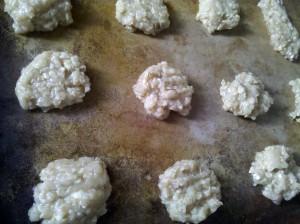 Bake for 6-8 minutes or until golden brown.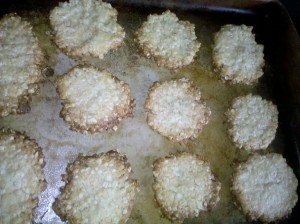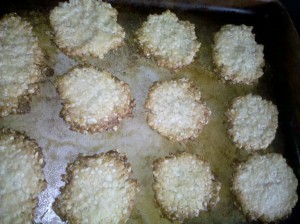 Melt the chocolate, when cookies are cooled transfer them to a wire rack over a sheet of wax/parchment paper. Spread a tablespoon of chocolate on the bottom of the cookie.  Sandwiching another cookie on top of the chocolate.  Or you can drizzle the melted chocolate on top of the cookie.