Posted by Alessandra | Under
Brazilian Recipes
,
Desserts
Wednesday Sep 22, 2010
I always enjoyed it when my mom made this dessert. As a kid I loved the different colors and shapes that you can create with this recipe. I hope you enjoy it as well.
Pick 3 or 4 flavors of Jell-o (you can make any colorful flavors you like. The more colorful, the cooler it will be)
1 can sweetened condensed milk
1 can table cream (creme de leite-you can find this in the International isle)
1 pkg of unflavored gelatin
Water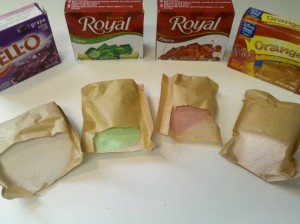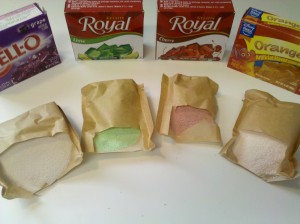 Prepare each jell-o according to package directions. Usually you use 1 cup of hot water, dissolve the jell-o then add 1 cup of cold water.  Pour the liquid into a dish. I used a 9×13 pan.  Refrigerate until it hardens.
Cut the jell-0 into squares. You can be creative here and cut them into different shapes if you like.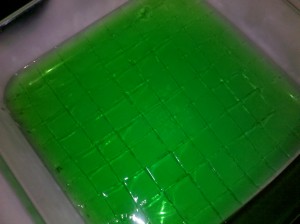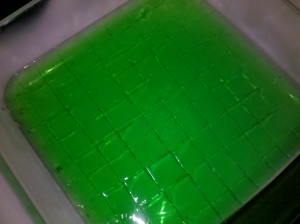 Put all the cut jell-o together into a serving dish and set aside. Once again any shape. I make one in a 9×13 pan and a small one in a cup.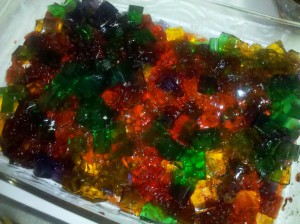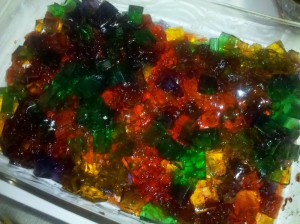 Prepare the white Jell-o:
Take 1/2 cup of hot water and dissolve the unflavored gelatin.
Add the sweetened condensed milk and table cream.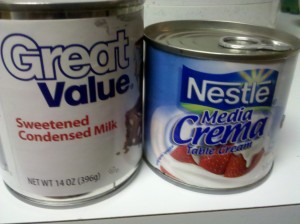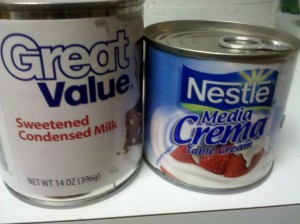 Mix well.  Pour this mixture on top of the prepared dish of cut jell-o.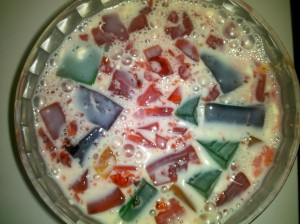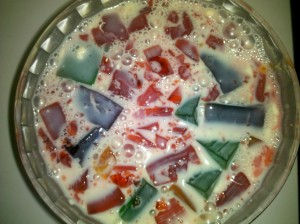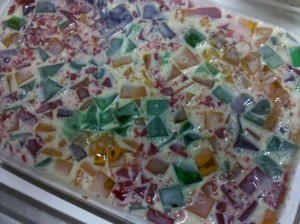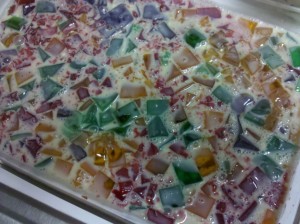 Refrigerate until it hardens.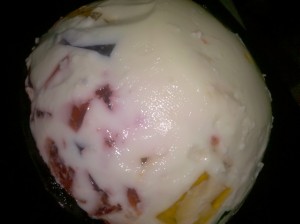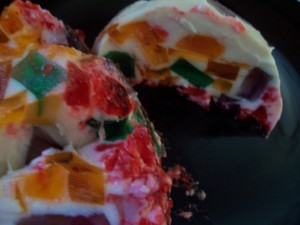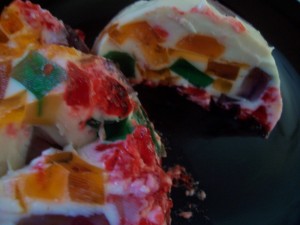 This is how it looks when it is cut! Fun huh?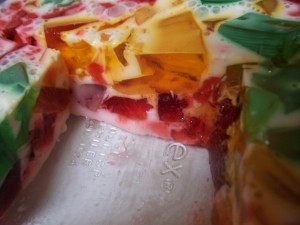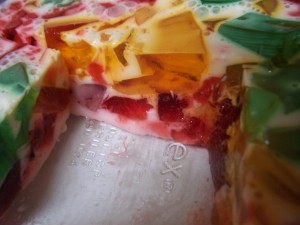 Enjoy!