Posted by Alessandra | Under
Giveaway
,
Main Dish
Tuesday Jun 15, 2010
My son loves pancakes for breakfast! I try to make it once a week deal, but he likes it so much that sometimes it is the only thing he asks for and he is very persistent.  I was very excited when I was contacted by Lehi Roller Mills to try their hotcakes.  When I read the ingredients on the package and the instructions it blew me away. I love when I read the product label and I can recognize what is on there, like 100 % whole wheat flour, milled flaxseed, non fat dry milk, brown sugar and dry egg whites. Heart Healthy Hotcakes features zero grams of trans fats, are low in total fat, have no preservatives and are a good source of fiber. They are made with organic wheat and Omega 3  and the instructions are  easy to follow, just add water.
I was concerned with how it would taste and if it would pass my son's taste buds…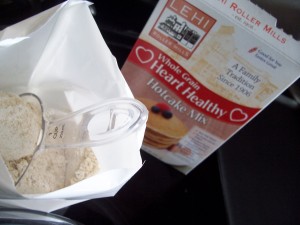 I love that all you do it add same amount of mix to water. That way I can make only the amount of  hotcake we will eat in the morning.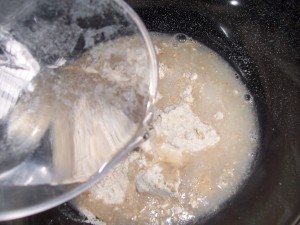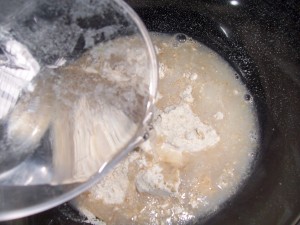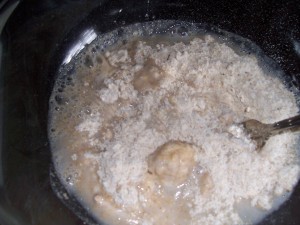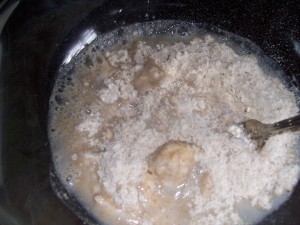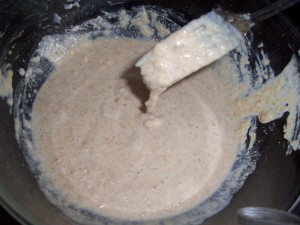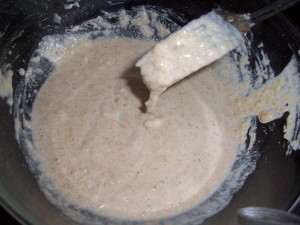 Then all you need to do is cook them. I only made 1 cup of the batter. 1 cup of  the mix yielded 6 hotcakes. Which is exactly the amount of pancakes on the directions. (Directions say "for 2 cups of mix you will get 12 pancakes), since I made 1 cup I got 6 pancakes!)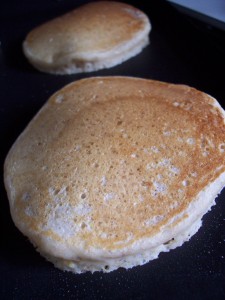 I thought it was nice and fluffy. For a whole wheat product, it was not heavy and the calories were not bad at all. (170 for two 4″ hotcakes.) I couldn't believe it.  I had mine with a little drizzle of  Xagave and some strawberries. It passed my taste buds test! 😉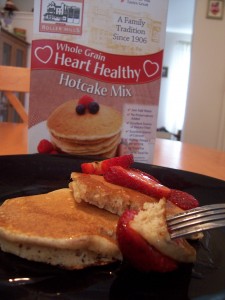 My son had his usual dollop of doce de leite and strawberries.  He ate the whole thing. It past his taste buds test too. 🙂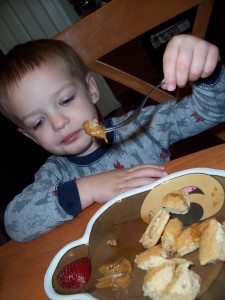 I feel much better serving him Lehi Mill's Heart Healthy Hotcakes over the other mixes out there.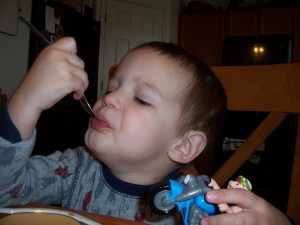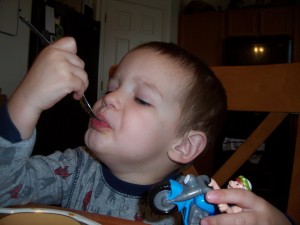 The only thing I wish is that they would develop are other flavors of the hotcakes, like blueberry, or buttermilk.  I also notice that the colder it gets, the chewier the hotcakes get.  So eat it while it is warm, which is true for any type of pancake!  But overall I really like this product. It is healthy and it tastes good.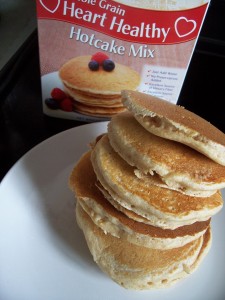 Now for the better part, Lehi Mill offered to give away some boxes of Heart Healthy Hotcakes for howicook.com readers! I know, exciting right. This way you get to try it too.  There will be 6 boxes given away to 6 lucky readers! The giveaway contest will end on Monday, June 21st, 2010 at 8 pm MST.  Winners will be announced here on Tuesday, June 22nd, 2010.  US Residents only please.  The winner will be chosen using Random.org.   You do not want to miss this one. It is just that good!!!!
Here is how you can enter: (one entry per person, just need to do one of the options bellow)
1. Leave a comment on this post.
2. Leave me a comment on the howicook.com Facebook fan page. for the "Heart Healthy Hotcakes Giveaway" post.
3. Tweet about this post. (make sure to include #howicookgiveway http://bit.ly/a8thGm)
Good luck everyone. I am excited for you!
As part of Lehi Roller Mills 104th Anniversary, the company will be offering a Buy One Get One Free promotion at all Smith's Food & Drug Stores in Utah during June 6th through July 3rd, 2010.
There is also a $1/2 coupon for Harmons. Good until 06/28/2010. I got this coupon because I signed up with Harmons Local. They will send you local coupons right to your e-mail!