Posted by Alessandra | Under
Beef
,
Brazilian Recipes
Friday May 7, 2010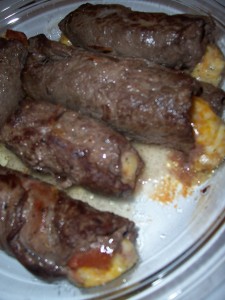 1 (6 oz) log of President brie (click here for $3 off coupon)
1/2 c shredded cheese (cheddar, or parmesan)
1 t Italian Seasoning
8 thin slices of london broil (you can also use chicken)
4 slices of Prosciutto
Salt and Pepper
Oil to brown the beef
Microwave brie for about  1- 1 1/2 minutes. You just want to soften it a little bit. Add shredded cheese and Italian Seasoning. Set aside.
I like to put all the meat side by side, salt and pepper thin slices of beef.  Then top with half slice of Prosciutto and about 1 Tablespoon of cheese mixture.  Roll it tight and secure it with a tooth pick.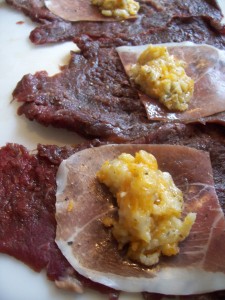 Fry the meat rolls in a frying pan with a little splash of oil   Since the beef is so thin it won't require much time.   You just want to give a little color to the outside. I would say between 2 or 3 minutes per side.  Put meat rolls into a oven safe dish and bake for about 20 minutes at 250 degrees.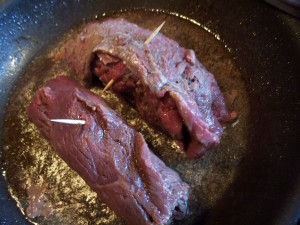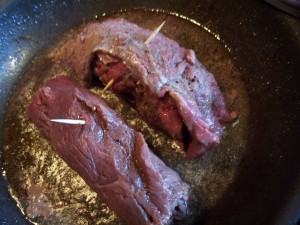 Don't forget to take tooth pick out before you eat it 😀  Enjoy!