Posted by Alessandra | Under
Brazilian Recipes
,
Desserts
Tuesday May 18, 2010
I have never tasted anything like this treat here in the US. It is like a cookie crust filled with this delicious coconut candy.  It is very easy to make.  You can make it using the small size muffin tins for finger food size or the big size for a full dessert size.  Here is how:
For the dough/ cookie:
2 cups Flour
7 T. Butter (soften)
1 Egg
2 T. Sugar
Mix it all together, until it forms a smooth ball. Cover and set aside.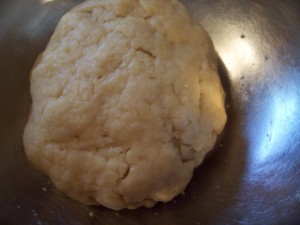 For the filling:
3 C. Shredded Sweetened Coconut
2 Egg Yolks
1 can Sweetened Condensed Milk
1 T. Sugar
1 T. Butter
In a big sauce pan, mix the coconut, yolks, sweetened condensed milk and sugar.  In medium heat mix it until it all comes together and starts to separate from the sides and bottom of the pan. Take it off heat and mix in the butter.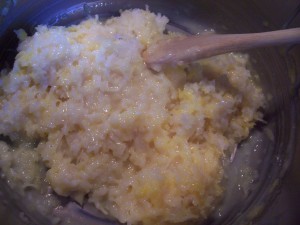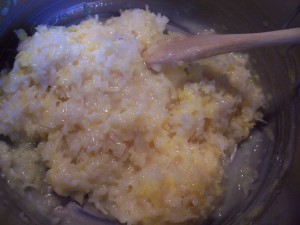 Now, use the dough to cover the muffin tins. Make sure you spread it bottom and sides very well.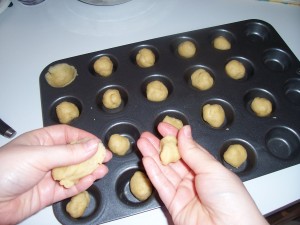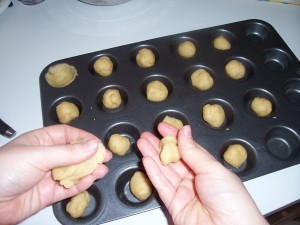 Fill each of them with the coconut mixture.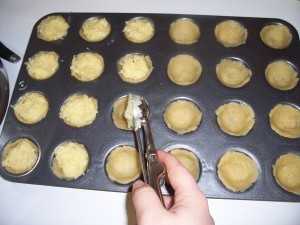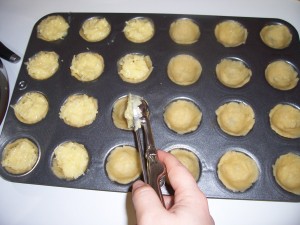 Bake it at 350 until golden brown. About 30 minutes.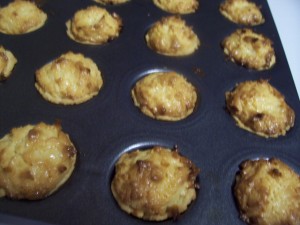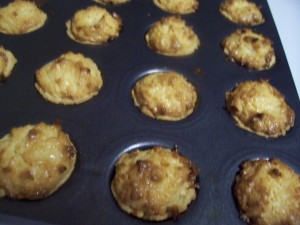 YUM…Like I said it is not as creamy as a normal coconut pie, it is more of a candy like texture, but it is very good! Hope you like it 😀