Posted by Alessandra | Under
Appetizers
,
Breads
Wednesday Apr 7, 2010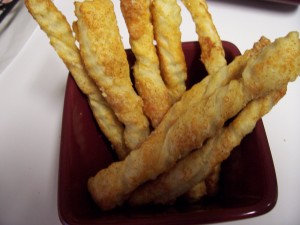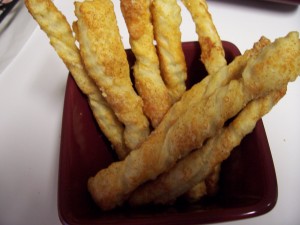 I love leftovers. One of the main reasons why I love them so much is because I can go back and recreate! This recipe is an example of that.  I had a little bit of puff pastry left and what do you do with that?  Definitely not throw it away… so here it is! Twisted Bread Sticks, yum!
Puff Pastry (they are so good you may use the whole sheet) 😉  For this recipe I had about 1/4 of a sheet of puff pastry
2 t garlic powder
2 T Parmesan cheese (or any other cheese of your liking)
Spread half of garlic and half Parmesan in one side of pastry, press the mixture with your fingers.  Turn pastry over and repeat. Cut into strips. I used a pastry cutter.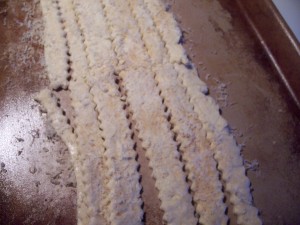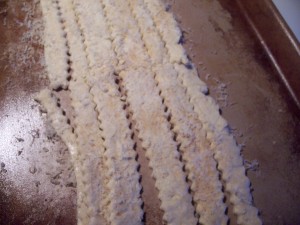 Now twist them gently.
Bake at 350 for about 20 minutes or until they are nice and golden!