Posted by Alessandra | Under
Brazilian Recipes
,
Desserts
Friday Apr 2, 2010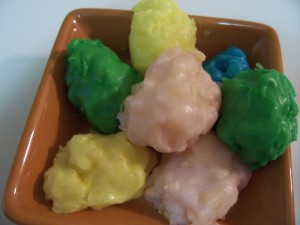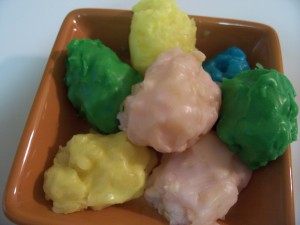 I thought this would be a fun treat for Easter. Just in case there are some of you that don't eat chocolate… This is what you will need:
1 can of Pineapple (you can use it fresh, however if you use coupons like me you should have a storage of canned pineapple that you got for very cheap and/or FREE with coupons!)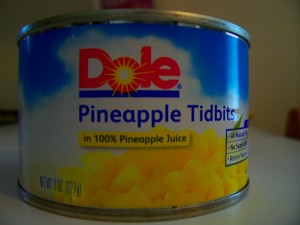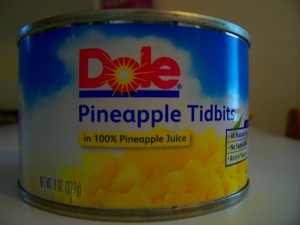 1/2 C Sugar
1 1/2 C shredded Coconut
Poured Fondant Frosting (recipe to follow)
Open pineapple can and drain at least half of the liquid.  Quickly blend the pineapple. I used my magic bullet ! A very quick pulse, you still want to have a little bit of pineapple chunks.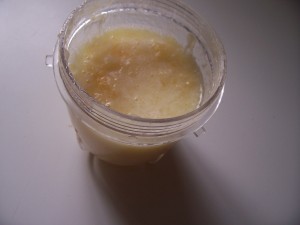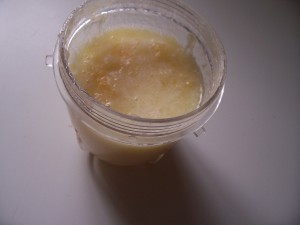 In a sauce pan, add pineapple and sugar.  Bring it to a boil, stir consistently and let it cook until most of the water has evaporated.  (About 5-7 minutes)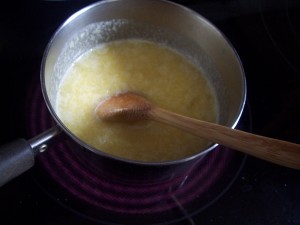 Then add the coconut.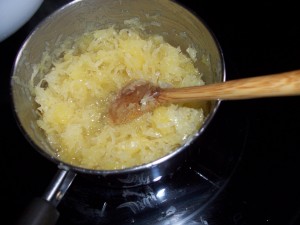 Cook, stirring well for about 8-10 minutes or until the mixture starts to come together.
Transfer it to a plate and make your shapes (I usually make little balls, but since it is Easter I made more of an egg looking shape)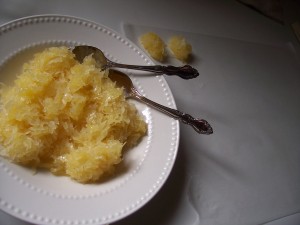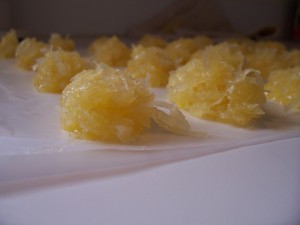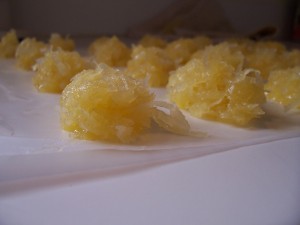 Now let them stay there for a while until they cool and hold their shape.  You can freeze them if you would like.
Transfer them to a non stick cooling rack.  Make sure to use wax paper or some other type of paper under the rack to catch all the frosting.  Cover the candies with the following mixture:
Poured Fondant Frosting: (make one recipe for each color you want to use)
1/2 c Powder Sugar
1T water
Food coloring
Mix well. It will be runny.  You can add more sugar or more water to come to your desired consistency.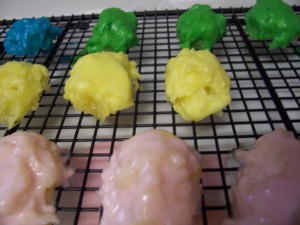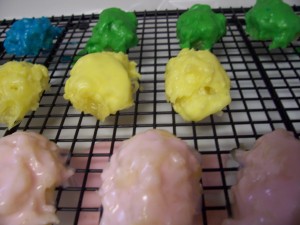 Let them sit and dry!  Enjoy 😀