Posted by Alessandra | Under
Brazilian Recipes
,
Fish
Thursday Apr 22, 2010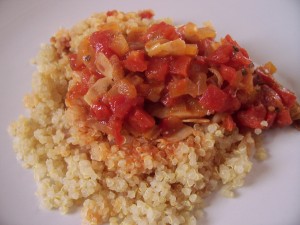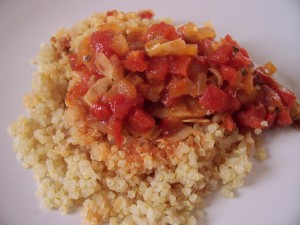 4 cloves of Garlic (sliced very thin)
1/2 Onion (diced)
1 T Olive Oil
1 T Sun Dried Tomato paste
4 Fillets of Cod
Salt and Pepper
1/4 cup Chardonnay (you can substitute chicken broth)
1 T Lemon Juice
1 (14.5 oz) can of diced Tomatoes
Basil (fresh or dried)
In a sauce pan,  sautee onions and garlic in olive oil. Add sun dried tomato paste.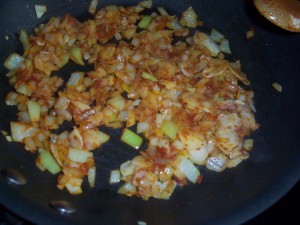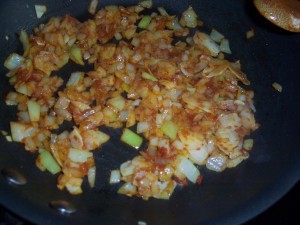 Add wine and lemon juice to onions.  Salt and Pepper both sides of cod fillets.  Lay fish on top of  sautéed onions.   Cook fish about 5 minutes in one side.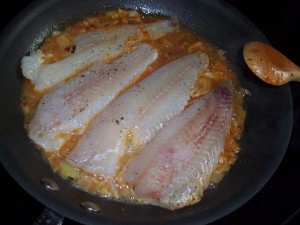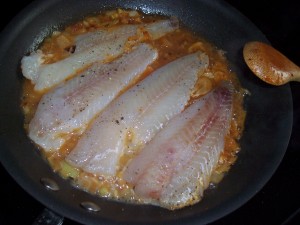 Turn fish and  add diced tomatoes.  Cover and let it cook for another 5-8 minutes or until fish it flaky. 
Sprinkle with fresh Basil.  I like to serve this with Rice, or Quinoa.  The sauce is very good, but not very thick.  So you want something that will catch the sauce. (like rice, quinoa or bread).  You can always take fish out of pan and thicken the sauce with 1 T of cornstarch dissolved in about 2 T water.