Posted by Alessandra | Under
Appetizers
Friday Feb 5, 2010
1 can of whole water chestnut
Sliced bacon
Wrap each water chestnut with a piece of bacon. (if the water chestnut is not too big, you might be able to cut the slice in half or even thirds)  Secure it with a tooth pick.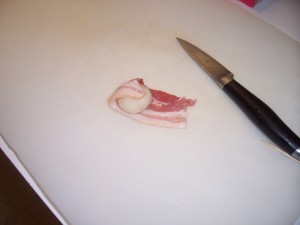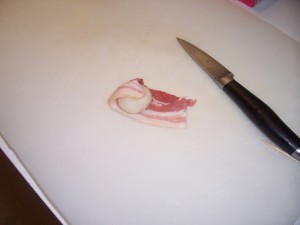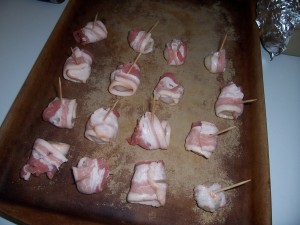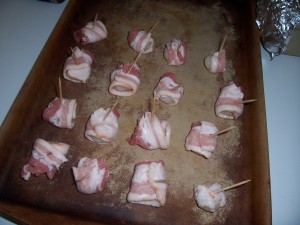 Bake at 350 until bacon is done (about 20-25 minutes, just until crispy).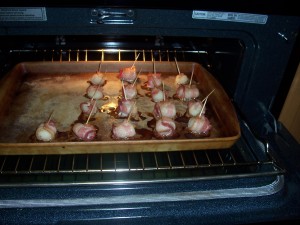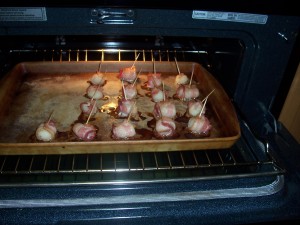 Sauce is ketchup and brown sugar (equal parts) pour on top and bake for another 10 minutes.  Some times I only add sauce on half of the pieces and then warm up the rest of the sauce and serve on the side. Here is the final plate: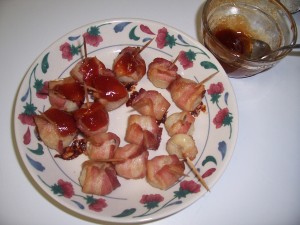 These are so good!